The Nigerian u17 women's national team will advance to the championship match with a win over the South Americans. Nigeria's Flamingos will battle South American nation Colombia for a place in the final of the 2022 FIFA u17 Women's World Cup on Wednesday at the Pandit Jawaharlal Nehru Stadium in Goa. Nigeria enjoyed a dramatic triumph over favourites United States in the quarterfinals to reach the last four. The coach Bankole Olowookeere-tutored girls held the Americans to a 1-1 draw in normal time before edging the resultant penalty shootout 4-3 to advance at the expense of the Yanks.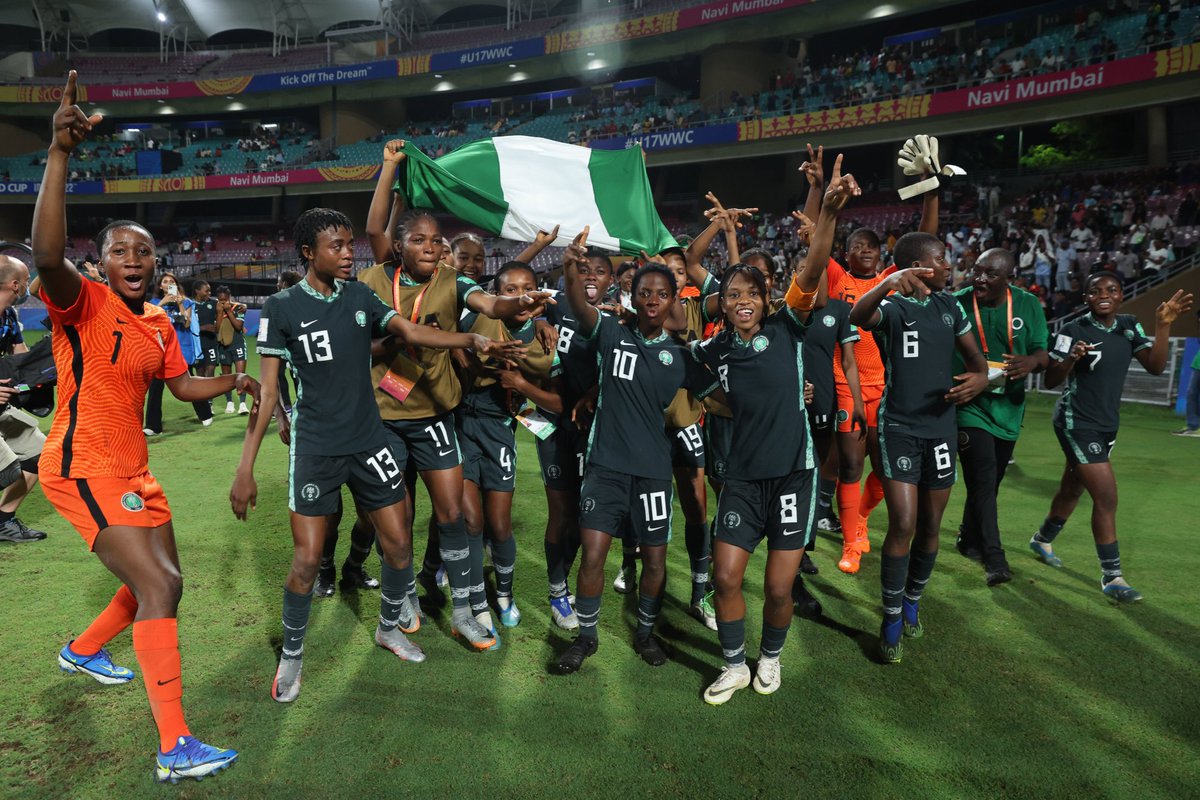 Earlier, the Flamingos suffered a 2-1 opening-day defeat to Germany in Group B but recovered to crush New Zealand 4-0 and Chile 2-1 to finish as runners-up. Colombia also emerged as second from a group that had Spain, Mexico, and China. The Coffee Growers lost 1-0 to the Europeans but bounced back to beat the Chinese 2-0 and the Mexicans 2-1 for a place in the quarters. Reputed for being one of the  internet's biggest medical voices, Aproko Doctor took a spin with Babajide Guerrero where he shared a football side of him that many do not know. In the quarterfinals, the Colombians thrashed Tanzania 3-0 to set up a date with Nigeria.
Nigeria have bossed Colombia around at this level, maintaining a hundred per cent win record against the South Americans, with two wins out of two. The two teams met for the first time at Azerbaijan 2012, where the Flamingos ran out 3-0 winners. In their second meeting at Costa Rica 2014, Nigeria edged a closely fought encounter, beating the Colombians 2-1 to qualify for the quarters.
The Flamingos made three quarterfinals appearances before India 2022, while Colombia never made it past the group stage. This is the first time both countries will play in the semifinals of the World Cup.
Match details
Competition: FIFA U17 Women's World Cup
Stage: Semifinal
Match: Nigeria vs. Colombia
Venue: Pandit Jawaharlal Nehru Stadium, Margao, Goa.
Date: Wednesday, October 26, 2022
Kickoff time: 12 noon (Nigerian time)