Former Chelsea midfielder Michael Essien has congratulated José Mourinho on his latest appointment as the new manager of Italian Serie A giants AS Roma. The former African star footballer was a machine of a player under Mourinho as the pair spent time together at Chelsea where they had a couple of fine moments together.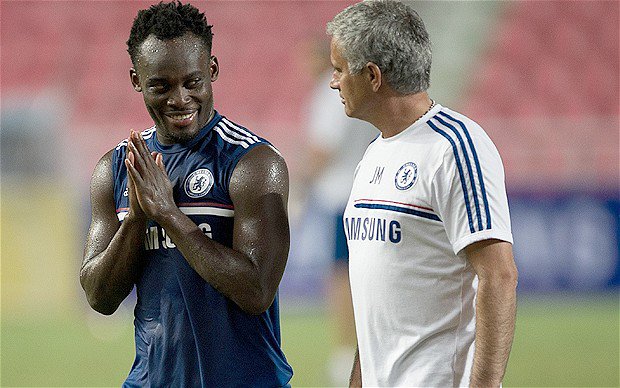 Mourinho recently lost his job as Tottenham Hotspur manager back in April as Daniel Levy decided it was time to let go of the Portuguese manager because he was no longer recording positive results. Shortly after losing his managerial role at the London club, Mourinho was appointed as a special pundit for talkSPORT where he was expected to be an official anchor for football games in Europe's finest leagues.
It was not long after that and his appointment as the next Roma manager was announced on the club's official website and across their social media platform. This development comes after the former Chelsea boss has come under scrutiny and criticism that his playing style has gone vague and his tactics should be changed to something more modern.
Roma announced on their trotter page on Tuesday afternoon that they had appointed Mourinho for the vacant position and it attracted a lot of reactions and comments. Essien was part of the many people who expressed what they thought of the new appointment and he had nothing but congratulatory messages for his former boss.
Essien simply sent a comment saying "congratulations boss". Mourinho will now wait till next season before he takes charge of the team, with current manager Paulo Fonseca set to remain the manager of the club till the end of the season.
With Mourinho's latest appointment, it's set to be a clash of the titans in the Serie A next season, featuring the likes of Mourinho vs Conte, and other clashes